ARTICLE
5 Healthy Foods to Share With Your Beloved Dog During Malbo
본문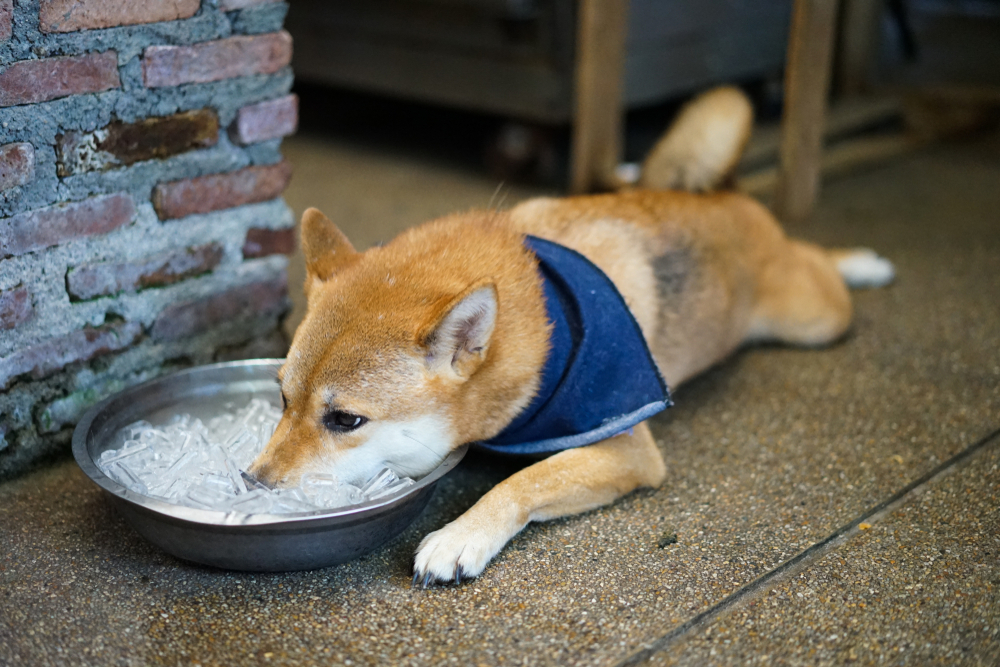 What is Malbok?
Malbok, a special Korean tradition, marks the hottest days of summer when the sun's rays are at their fiercest. It's a time when people gather to enjoy dishes that have been thoughtfully prepared to combat the summer heat. From nourishing foods to hydrating beverages, Malbok is all about reinvigorating the body and spirit during these hot times. 
Walking under the sun's unrelenting gaze and feeling our energy drain away. Our puppies are no strangers to this struggle either. The heat can dampen their usual playfulness and appetite, leaving them feeling lethargic and low-spirited. We here at Buddydoc gathered 5 healthy food options you can share with your furry pals to help ensure that every member of your family stays happy and healthy during Malbok!
1. Dried pollack/Pollack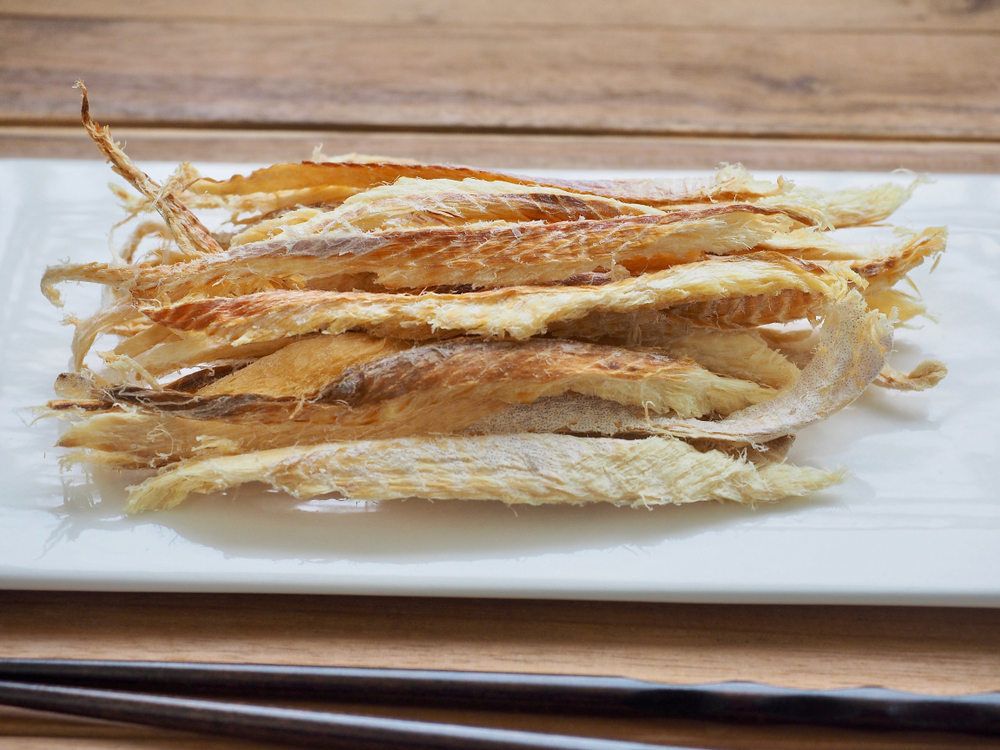 Packed with protein and omega-3 fatty acids, these fishy delights not might entice your puppy's taste buds but can also contribute to a healthier coat. It is a low-fat, high in calcium and amino acids snack that has a chewy texture that can keep your dog engaged and rejuvenate.
Caution feeding dried pollack or pollack to your dog
Just ensure that you thoroughly remove any bones from the fish before serving. If you are serving store-made dried pollack, soak it thoroughly in water to remove the unhealthy salt content before sharing any to your pets.
2. Seaweed soup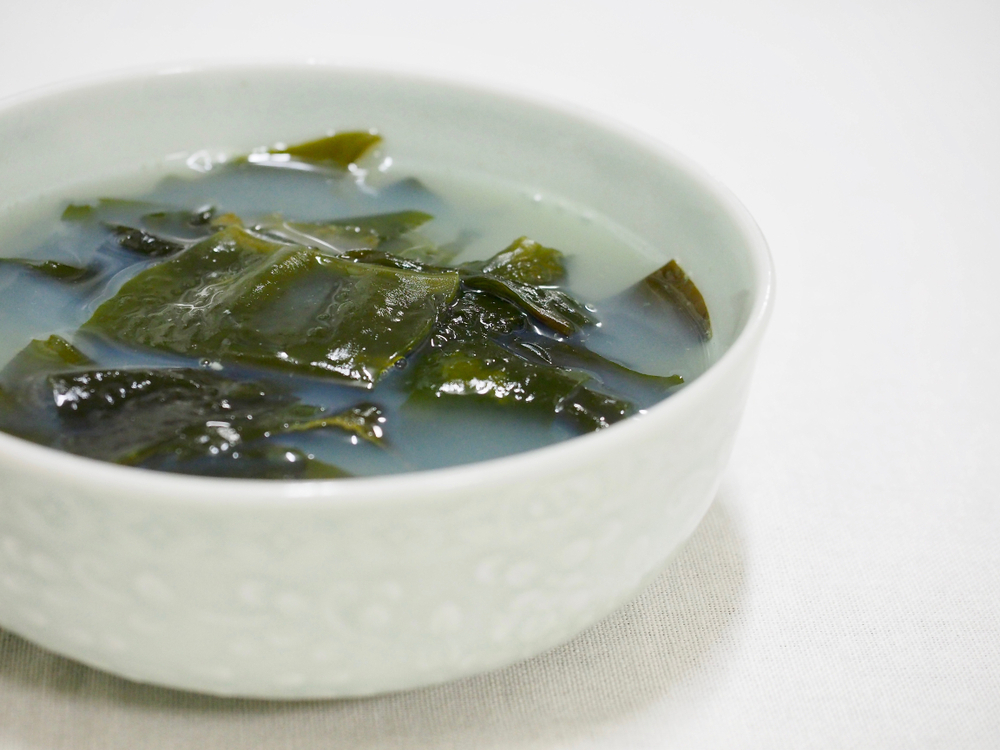 Seaweed soup is a hydrating option that can help replenish lost fluids, while the natural minerals and vitamins can aid in digestion. It's a delicious and nutritious way to keep your pet hydrated and healthy. It is a great food for after surgey and childbirth care as well! It has a low-calorie food rich in calcium and various minerals that help promote blood circulation and restore energy.
Caution feeding seaweed soup to your dog
Never feed any restaurant or store-made seaweed soup to your dog as it may contain ingredients that can cause multiple digestive issues in your dog. Prepare your seaweed soup for your dog at home to ensure that your seaweed soup is safe for your dog to consume. Soak your seaweed in cold water to remove as much salt content as possible and when choosing seaweed, use the cut of seaweed with the least amount of fat.
3. Sweet pumpkin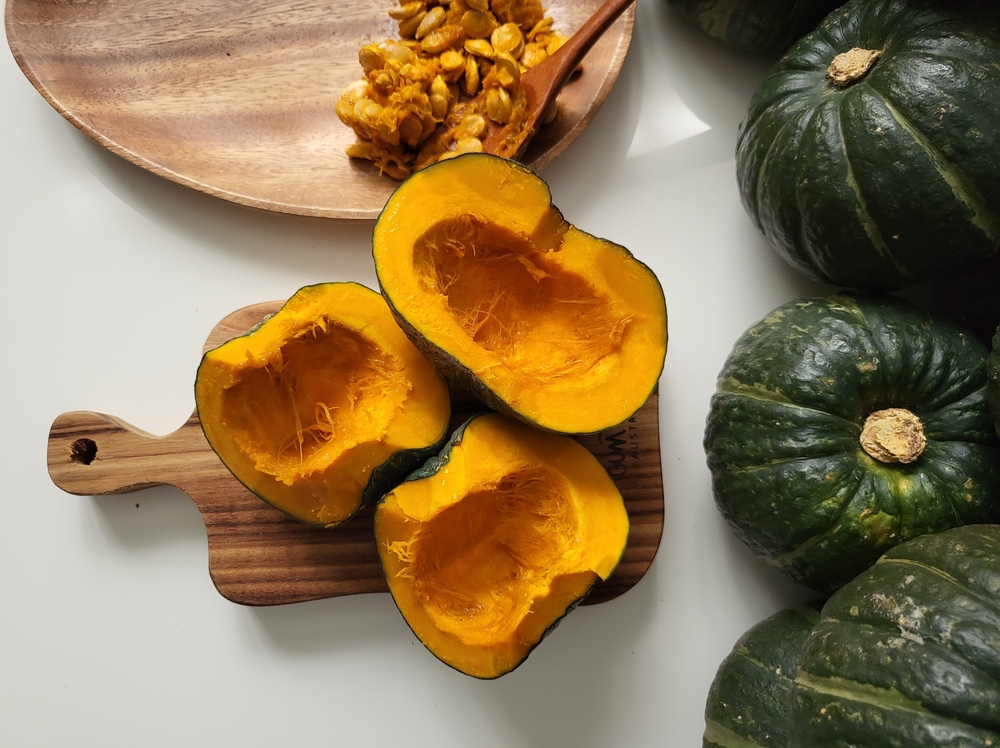 Rich with antioxidants and vitamins, sweet pumpkin is a summer powerhouse for your pup's health. Not only does it aid in digestion, but its natural sweetness also makes it an irresistible snack that can lift your dog's spirits on the hottest days. It is rich in dietary fibers which make it great for obese dogs.
Caution when feeding sweet pumpkin to your dog
Ensure that you remove all of the seeds, cook thoroughly, and cool before serving small bite-sized pieces to your dog.
4. Salmon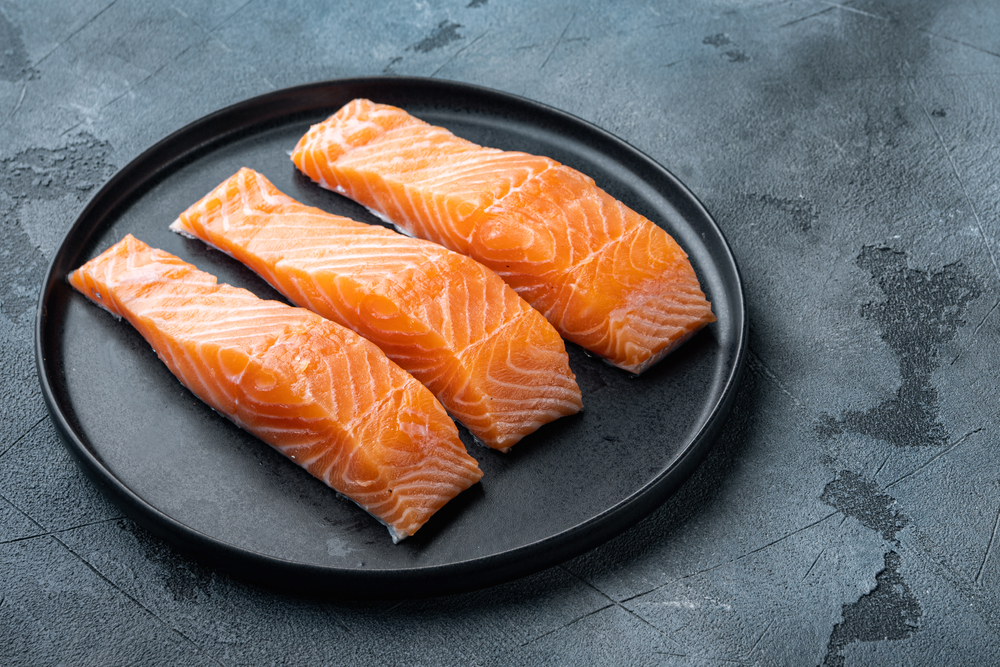 Salmon is rich in protein and omega-3 fatty acids that can revitalize your dog's energy levels. Its soft texture and scrumptious taste are great for young and older dogs to enjoy! 
Caution when feeding salmon to your dog
Raw or undercooked salmon may contain parasites, so it is important to cook your salmon thoroughly before serving. It is also important to ensure that you remove all the bones before preparing your salmon for your dog as well.
5. Chicken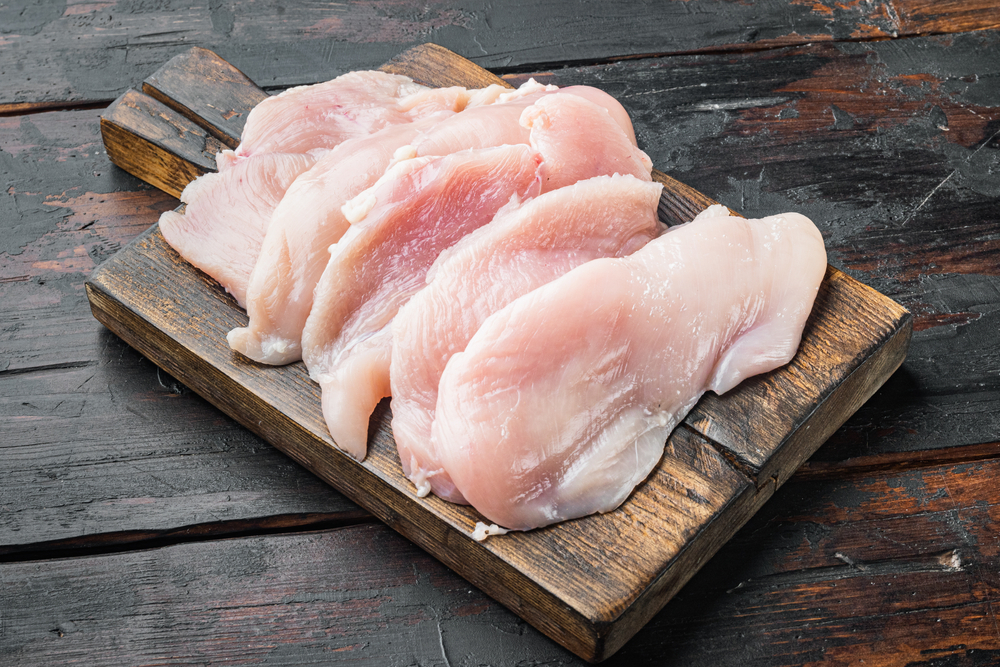 Lean, protein-packed, and easy to digest, chicken is a versatile choice to help rejuvenate your dog's appetite and energy. Whether cooked or boiled, it's a treat that provides essential nutrients great for bone and joint health.
Caution when feeding chicken to your dog
Ensure to take the skin off and cook thoroughly before serving small bite-sized pieces. Feed only lean meat after removing the bones completely.
Caution to consider when sharing table scraps with your dog
When introducing new food to your puppy, it is recommended to test for any potential allergies by giving a small portion and monitoring for allergic reactions. If your puppy displays any symptoms of intolerance, it is important to stop feeding and consult a veterinarian immediately.
Signs of an allergic reaction to look out for:
⦁ Skin problems: hives, facial swelling, itchiness
⦁ Digestive problems: vomiting and diarrhea
⦁ Shortness of breath
Conclusion
As we embrace the spirit of Malbok and endure the summer heat with our furry companions. Share a snack or two from this list and help ensure that your dog stays happy and healthy for just a few more days before the weather lightens up more. Your pup will wag their tail with gratitude as they enjoy these tasty treats specially chosen to restore energy and appetite. 
Curious if you can give your dog other foods?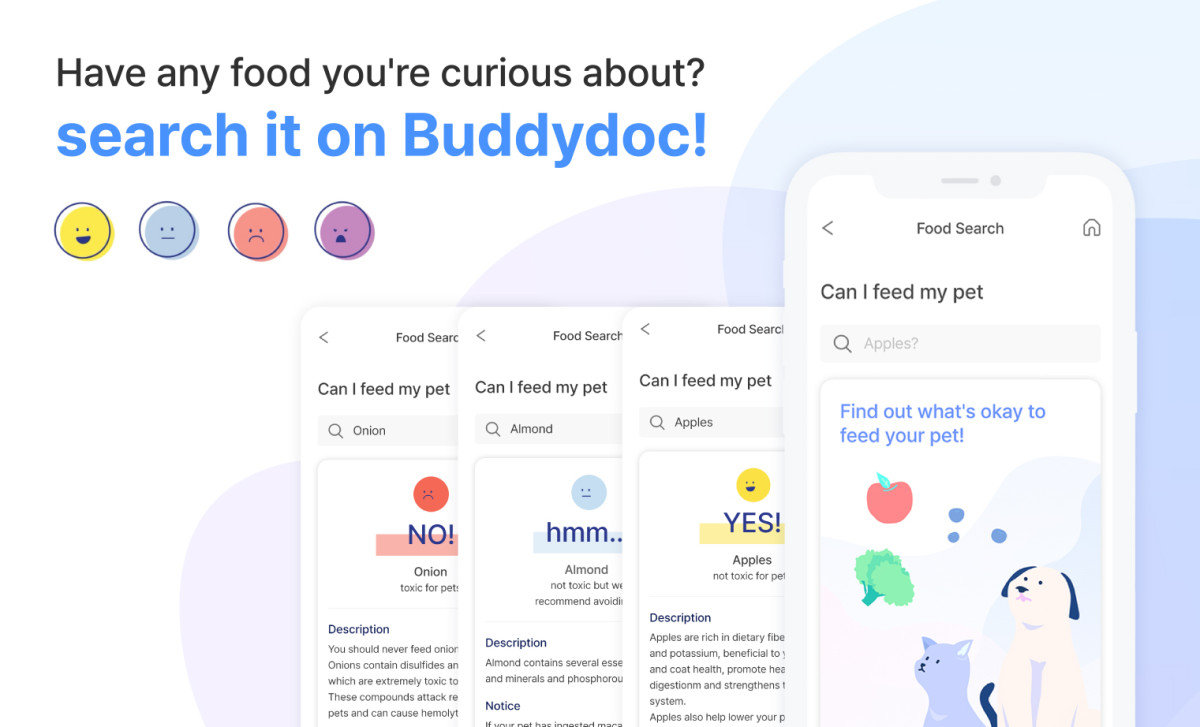 Does your dog also look up at you with those puppy dog eyes whenever you are snacking on something? You know foods like chocolates should not be shared with them but do you search the Internet every time if it's okay to share a bite of whatever you are eating? The Buddydoc Food Dictionary provides information on hundreds of foods that we consume and informs you whether it is safe for them to consume and the nutritional benefits for your pet. If you're curious about other foods, try searching on Buddydoc!
Scan or click the image below to download the Buddydoc app now and begin giving your pet the best care possible!